Speakers, Panelists, Delegates and Sponsors for making DELabCon 2019 a great success!
About DELabCon
High-Performance Research & Development Laboratory facilities are complex, technically sophisticated, and mechanically intensive structures that are expensive to build and to maintain. The design, construction, and renovation of such facilities is a major challenge for all involved. Several factors determine how successfully the facility will function when completed and how successfully it can be maintained once put into service.
DeLabCon promises to be a rich interdisciplinary convergence of laboratory design & engineering professionals and scientists creating an energetic environment of learning, collaborating and networking.
Who Should Attend?
Lab users
Architects
Engineers & Consultants
Facility owners & managers
MEP professionals
Project managers
Construction/contracting managers
Lab furniture/ Fume hood manufacturers
Laboratory equipment manufacturers
LEED® accredited professionals
SHE professionals
6 Reasons to Attend DELabCon
Network
Opportunity to connect with international & Indian lab design, build and instrumentation professionals
Understand
Latest standards & trends implemented across the globe for state of the art lab
Get Inspired
By the leaders in the industry, innovation and new ideas
Learn
From the experience of lab users, planners and project managers
Build
Your lab design network which will help you build a world-class lab
Know
Innovative products from our sponsors, get introduced at our innovation zone
Professor G. D. Yadav is the Founding Vice Chancellor and R.T. Mody Distinguished Professor, and Tata Chemicals Darbari Seth Distinguished Professor of Innovation and Leadership of the Institute of Chemical Technology (ICT), Mumbai, which is a deemed-to-be-University having elite status and Centre of Excellence given by State Assembly on par with IITs/IISc/IISERs. He is J.C. Bose National Fellow and Adjunct Professor at University of Saskatchewan, Canada, RMIT University, Melbourne, Australia and Conjoint Professor, University of New Castle, Australia. He was also appointed Adjunct Professor at RMIT University, Melbourne, Australia.  He was conferred Padma Shri by the President of India in 2016 for his outstanding contributions to Science and Engineering.
Our Panelists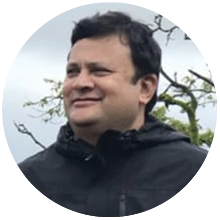 Dr. Manoj Kharkar
VP- R&D

A complete event
"It was really a great event. From high flexibility requirements in the labs to animal houses to safety in the cabinets is concerned (everything was covered). It was really amazing to be here and we hope that it will set new standards for lab conference(s) in the near future."
Mr. Mohana Pillai
Account Manager Scientific – India, Broen Lab and Trespa

An event with conceptual sessions
"This was my first DELabCon. Starting from first session till mine (last session), it was (the sessions were) really conceptual sessions. A lot of my doubts were cleared about new technology of fume hoods, about air system and about new laboratory furniture."
Mr. Arjun Phukan
Marketing and Product Manager, Waldner India

A perfect platform for relevant lab industry stakeholders
"All four different category people getting together and they know each others' requirements and there is lot of sharing about the knowledge. It is important that everybody knows other's requirements and when everything is coming on one platform, then the designs could be improved a lot."
Mr. Kamlesh Mehta
CMD, Citizen Industries

An event with perfect mix of local and international experts
"I think it's a very good concept and (what) I also think is as a European company, this show has a perfect mix of international experts as well as local experts so it gives a really good mix. Also coming from the outside; getting the grip of the Indian market, the trends and what is happening."
Soren Sorensen
Strategic Key Account Director, Broen Lab – A/S

A brilliant brainstorming session
"(DELabCon) its an extremely brilliant concept. After attending this conference I saw it as a brainstorming session where intellectual properties across the globe come and share their views, their experiences making a sort of a mixture – a homogenous mixture or a heterogenous mixture of ideas which could create a new entity in the whole show."
Balaji Gurupaada
Owner, Sri Gurupaada Associates
Souvenir Articles
"Stop acting so small, you are the universe in ecstatic motion" – Rumi "To start with the end in mind, is the beginning "- Anon Laboratories are the place where…